A misty and vague touch, which is a concept
of the music, is depicted with tracing paper
and transparent plastic case.
One single bird is flying on the cover
through the milky tracing paper, and the
tray is also translucent. A bar-code is
printed on the cover unusually. Simplicity is
the essential point.
Line drawing typographic logo was also
designed to match the concept. All information
was got rid of on the disk except for a
tiny bird silhouette.
All lyrics were intended to be linked together
like a tale and people must listen to the
music in order so that they can understand
the whole story.
The title in the tray is flipped horizontally to
be read in the right direction when the disk
is detached.
UV Lithography | Tracing paper | 5×2 folded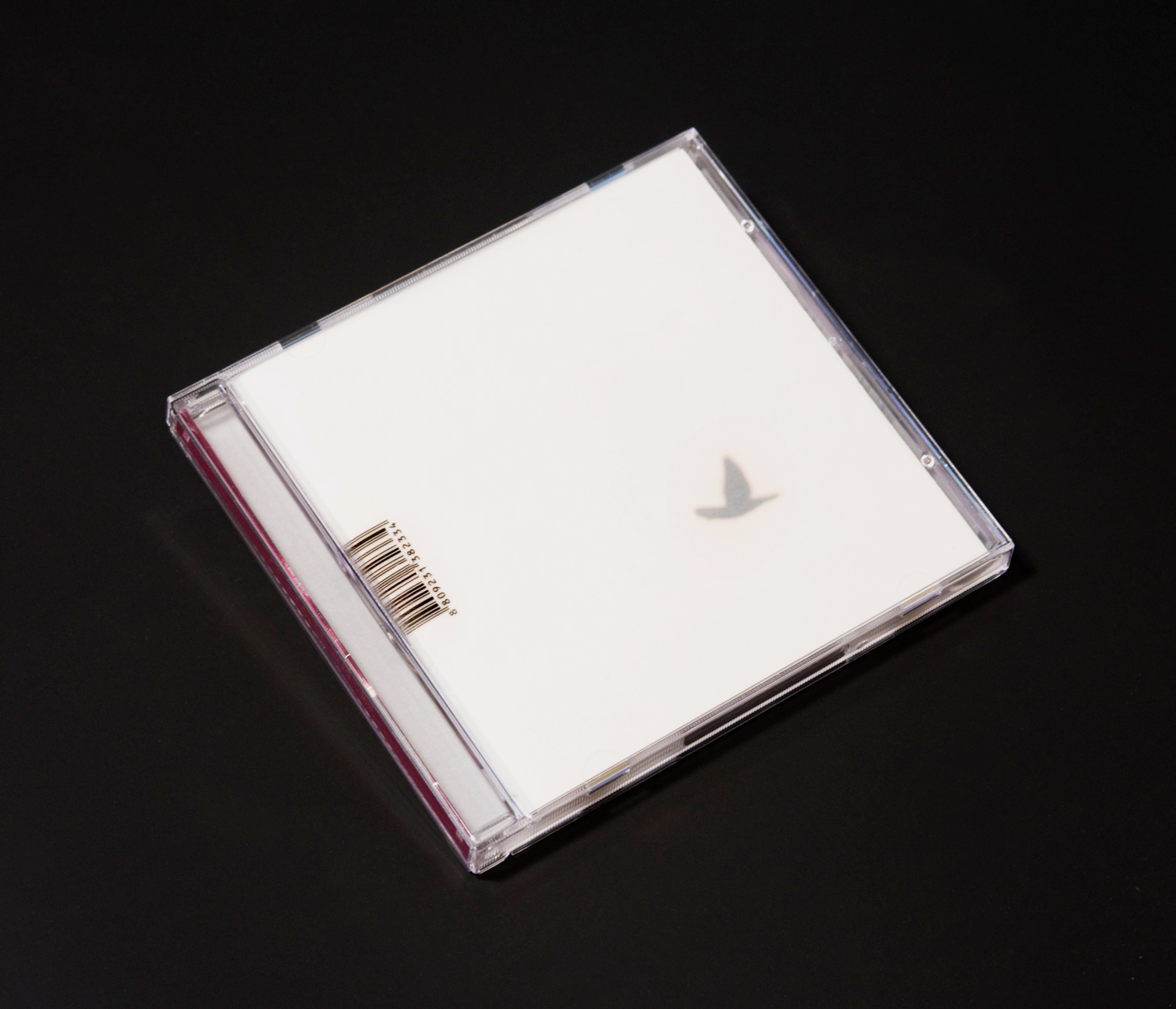 The bar-code is printed on the tracing paper and combined with the booklet. Two elements, the bar-code and the bird, on the cover are conveying a metaphorical narrative, which is based on the fact that the musician requested us to express the anti-commercialism.