Brand identity design for MADSOULCHILD, electronica artist band which consists of DJ, VJ and a vocalist. The main logo was firstly designed to promote the band image. An aggressive mannequin head image was used as a symbol to accent funky and hardcore electronica music of the band. The main symbol, the mannequin head, can be used alone. The mannequin head on a turntable sup-ports the DJ's quirky musical performance and was placed on a DJ's desk in the real show.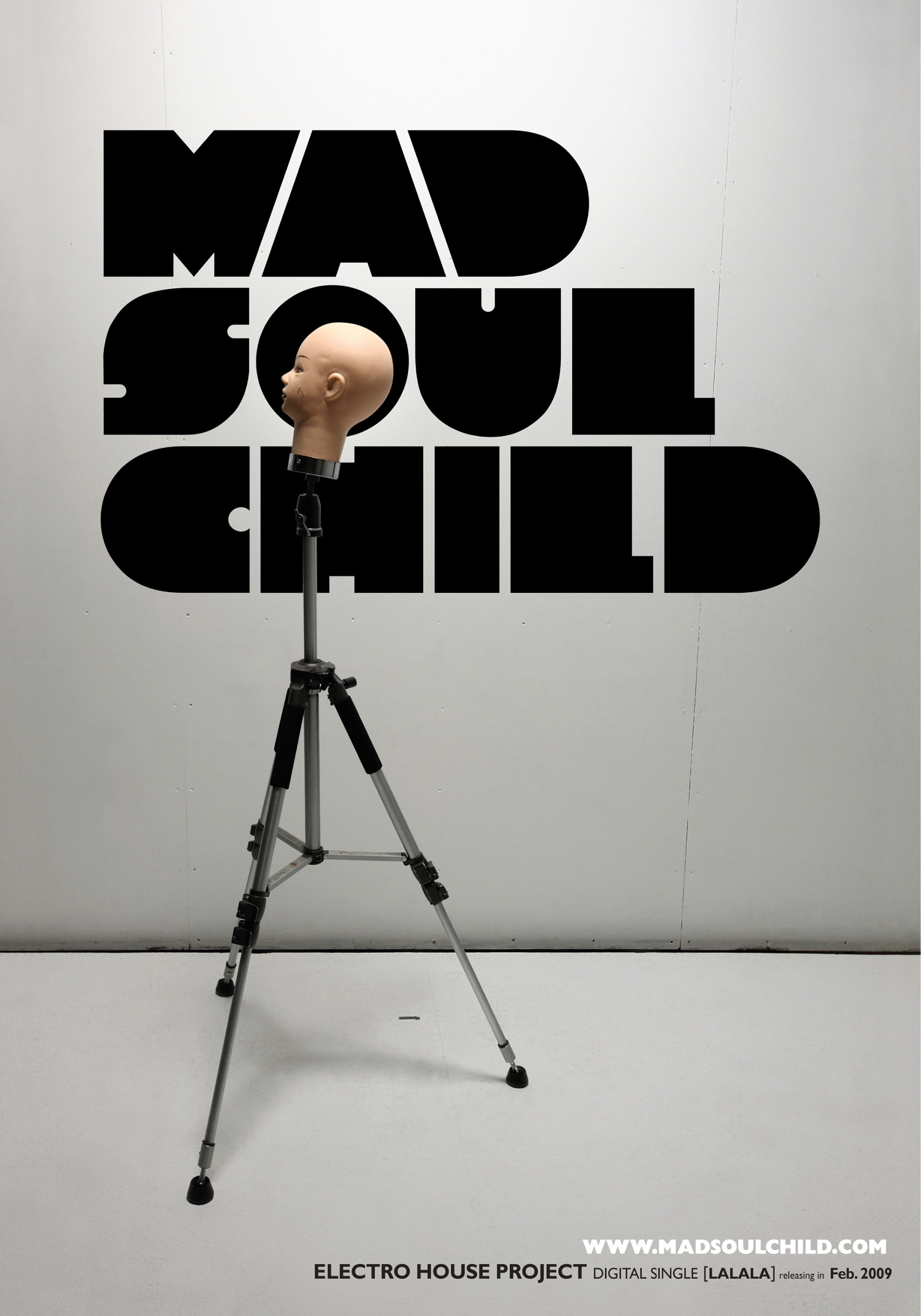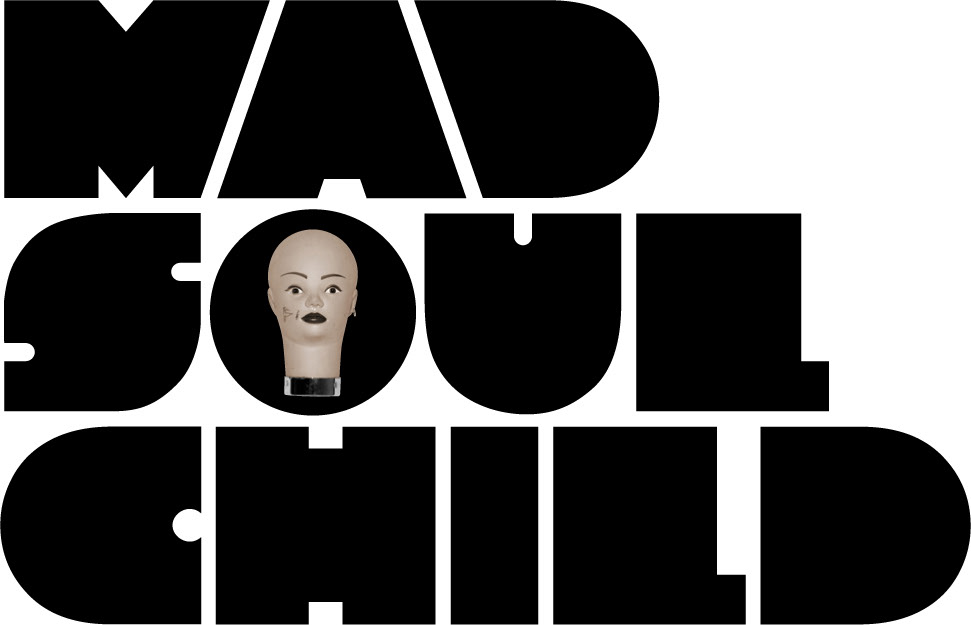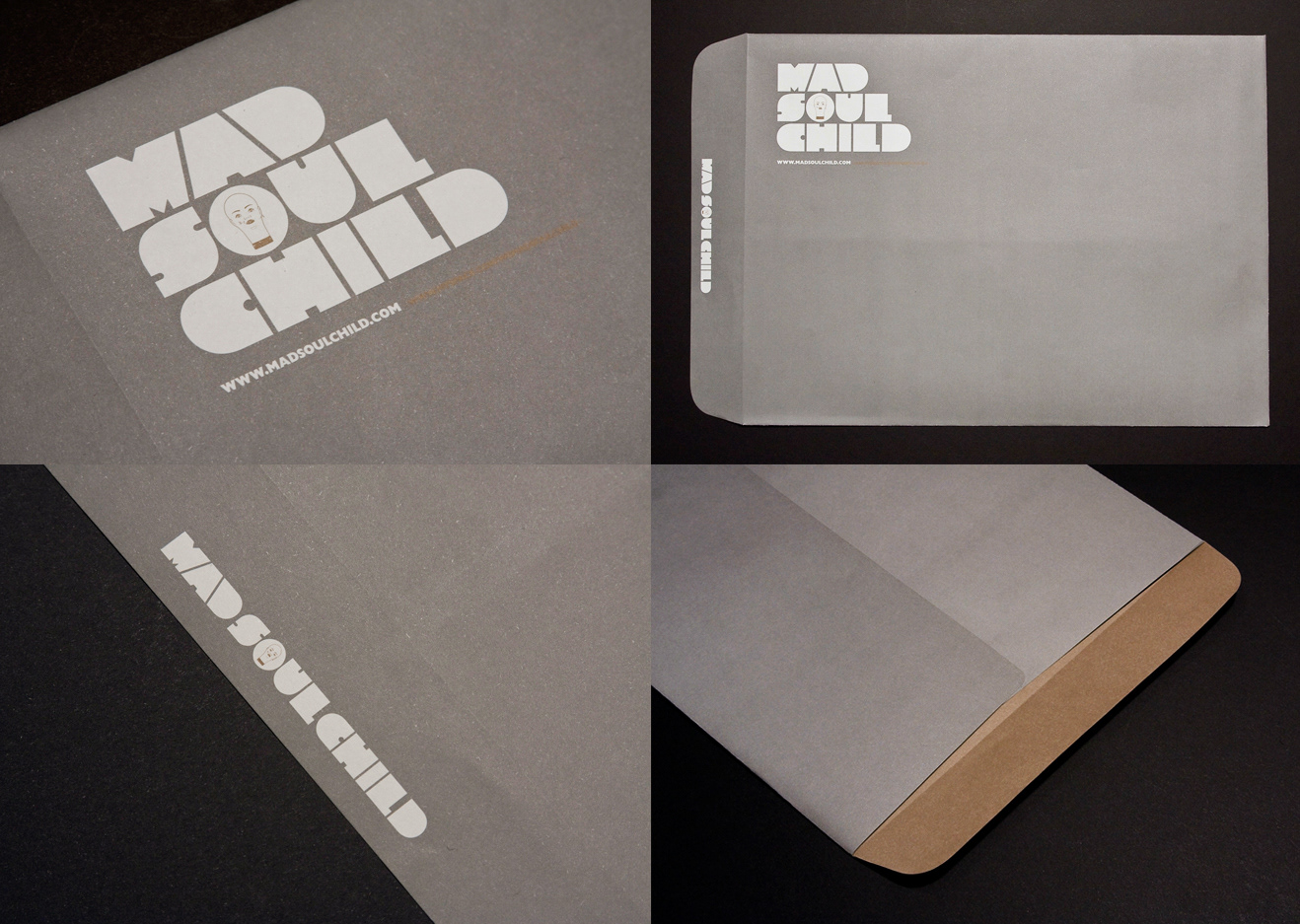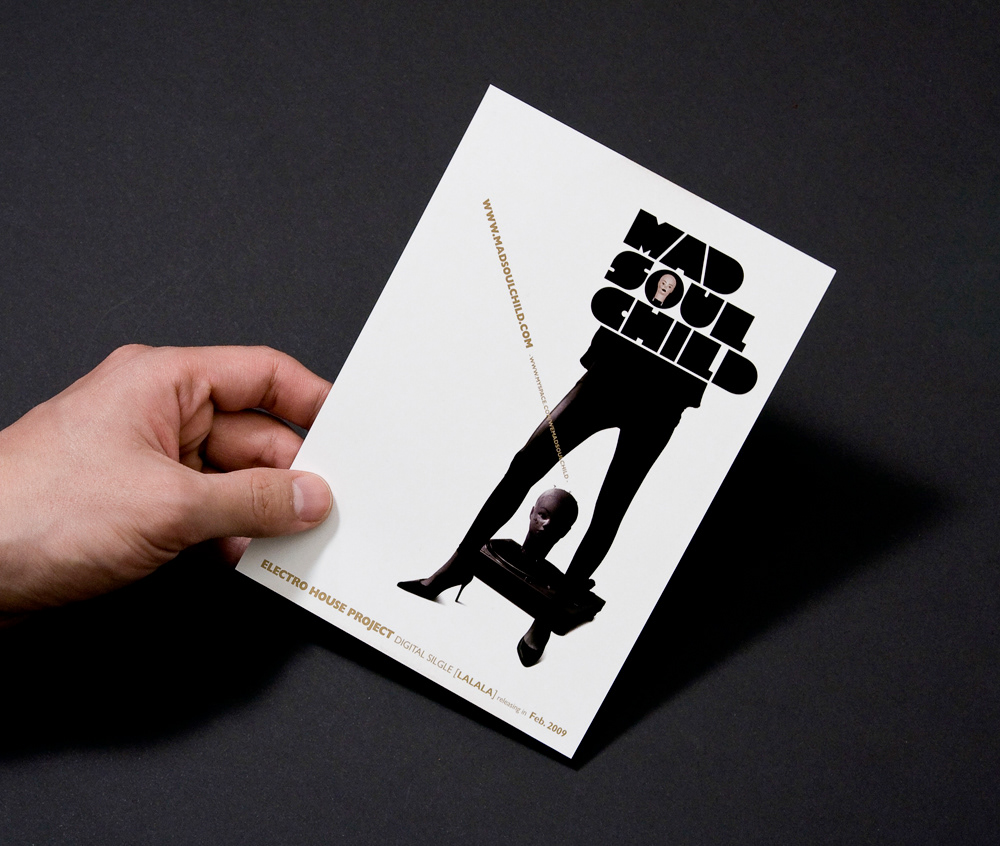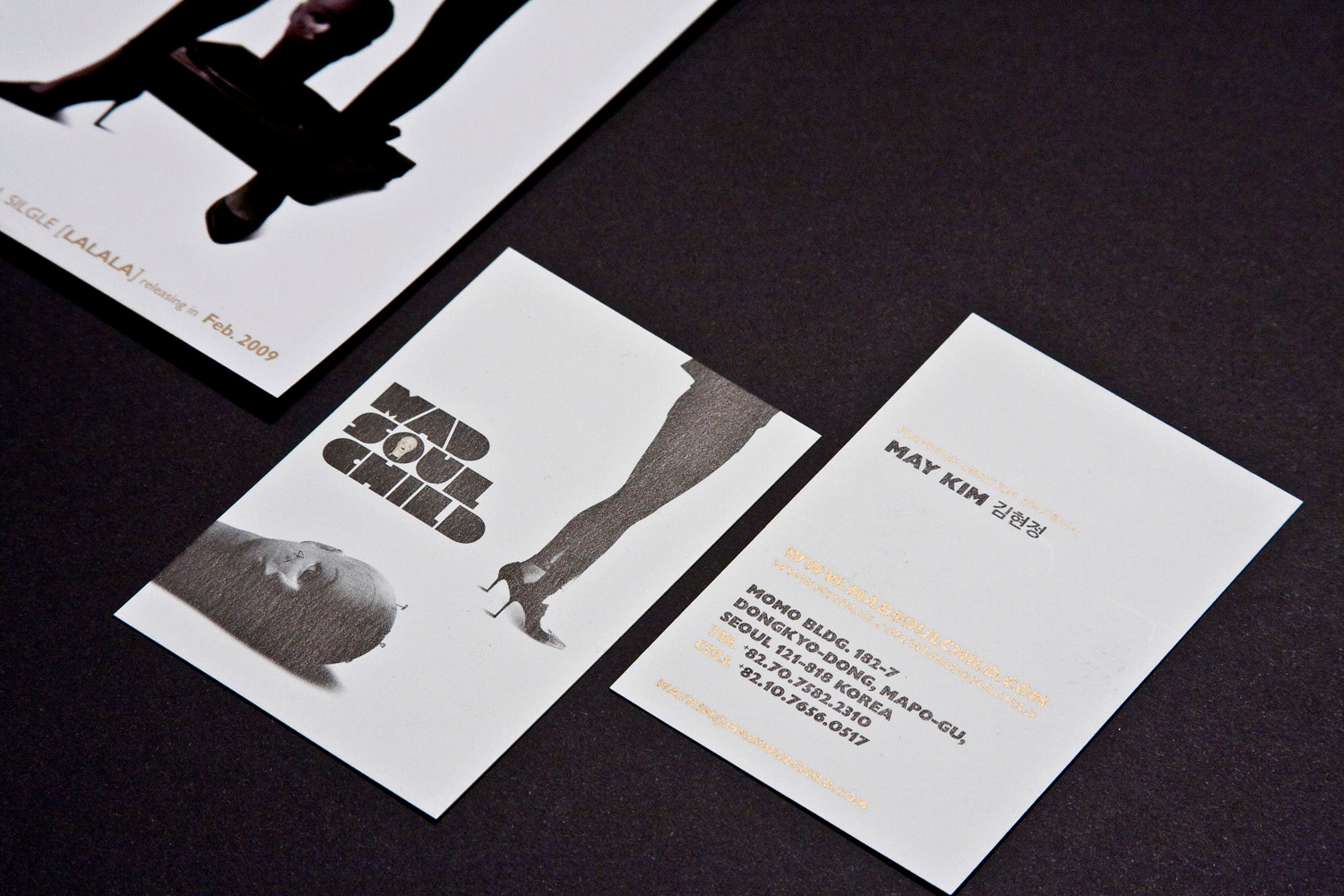 Showcase Party



The first showcase party was taken place at Club Answer on 26th February in 2009 and all the applications; a poster, a flier, a invitation card, a banner and back-light panels,were designed along with a main logo.Main poster for the showcase was taken spontaneously in a studio with an accidental inspiration; Head on the tripod. The main logo is combined with the mannequin head so that it shows the unified image of the band.An old washing machine and baseball bet on which word 'VIP' is draped with crystal to represent the femme-fatale image of the main vocalist. Blue light and checked bot-tom deliver grotesque emotion.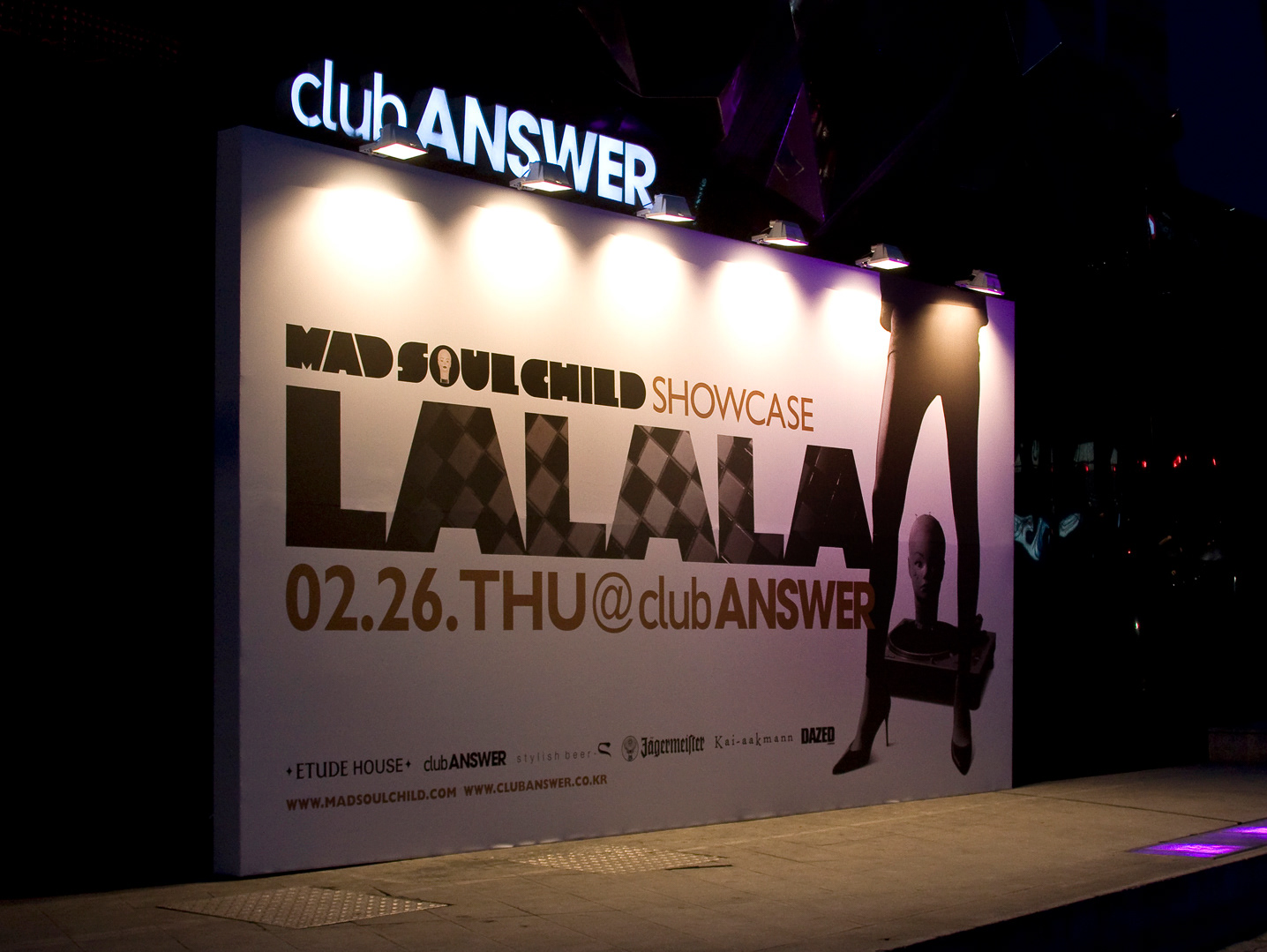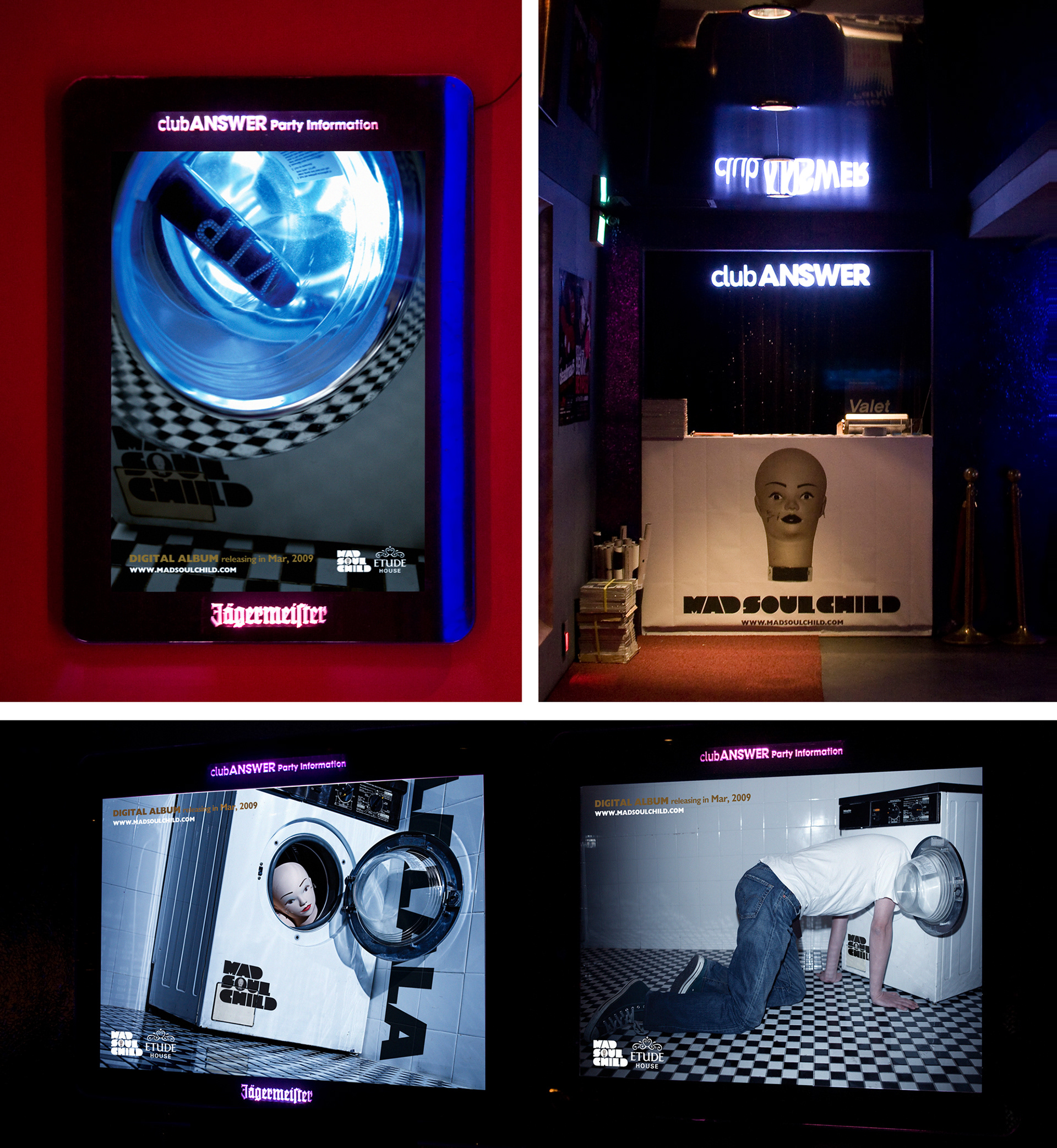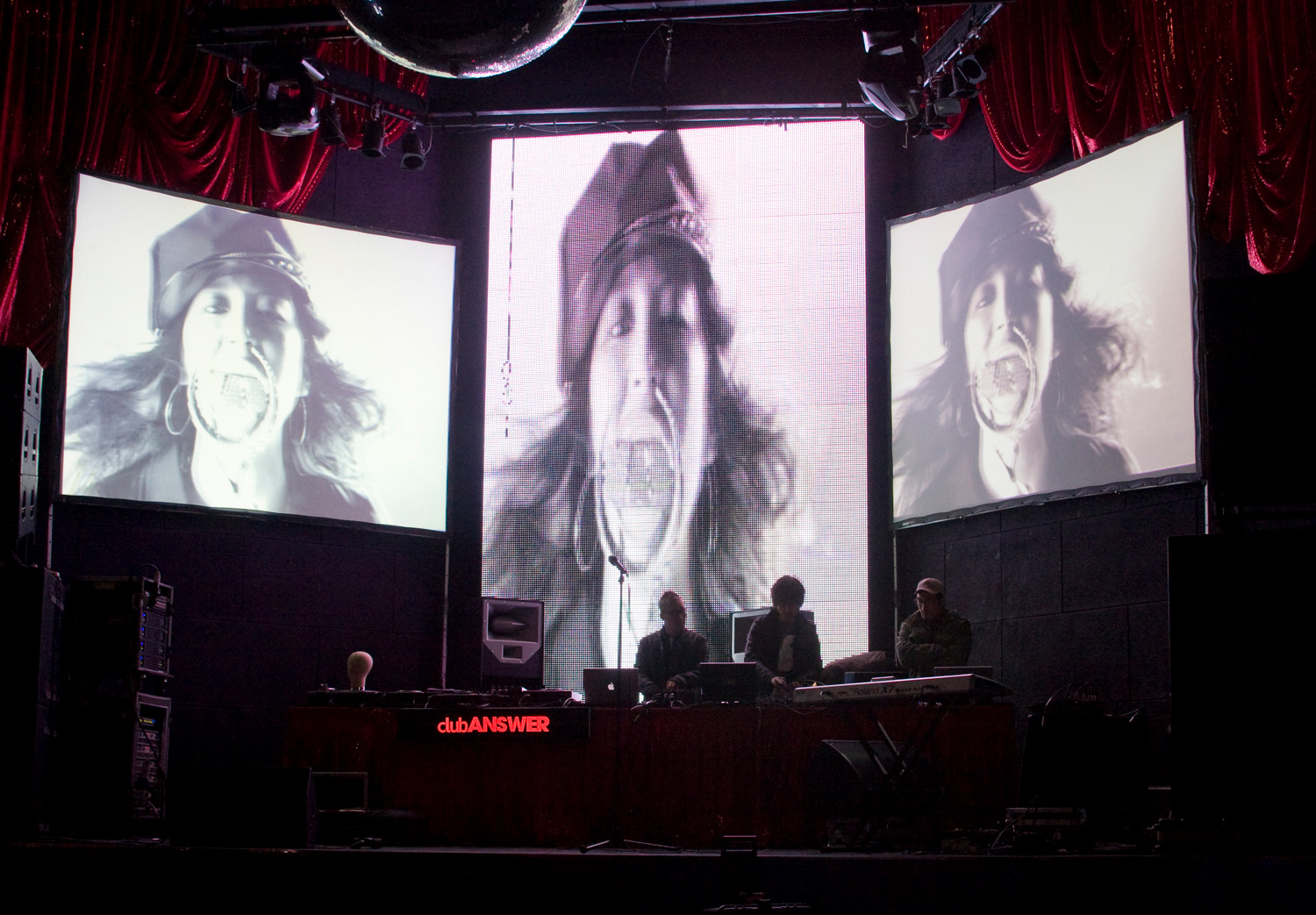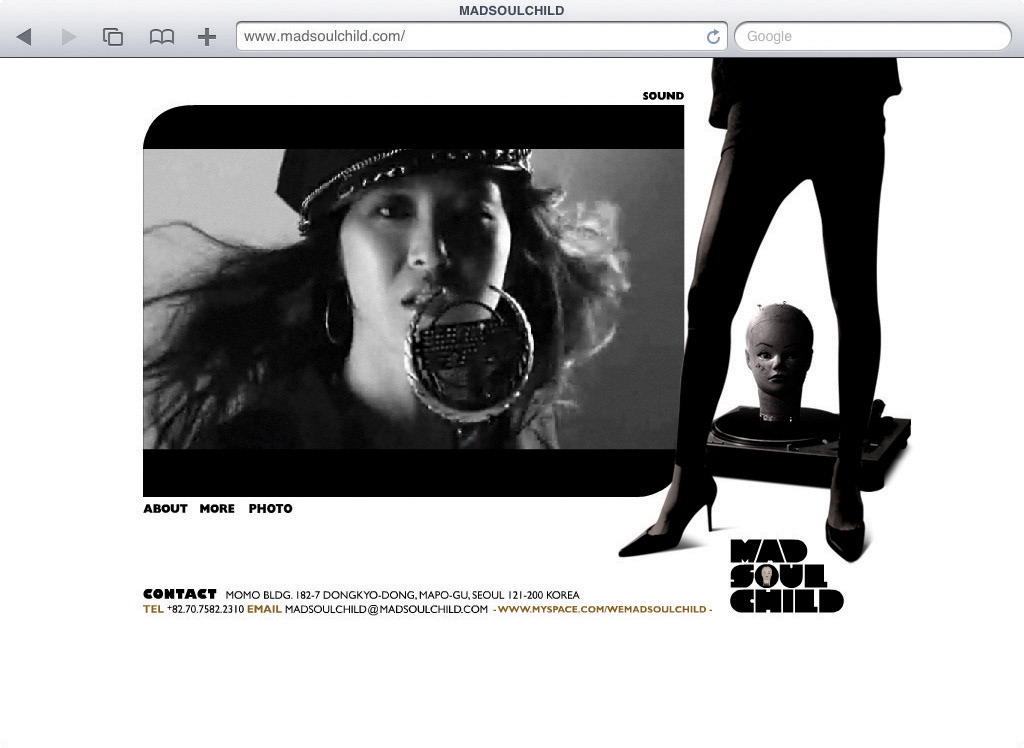 Album Jacket
Album jacket design for MADSOULCHILD first single album, 2009.
According to a band identity system, a main logo is applied on the cover in which the quirky mannequin heads and the old washing machine are set to provoke curiosity and hardcore taste of the music.
Board paper had to be folded with pinpoint accuracy from a unique development figure to reduce paper loss and manufacturing cost. There is a lock system on the outside back not to open easily.