This project was planned at the beginning of the Summer term as part of the Berlin study trip in April, 2012, and still on going. All objects and photographs were collected in Berlin, and were re-composed for pure visual experiment.
Each object was extraordinary and even quirky, and caught my eyes here and there. For instance, a wooden contatiner in the middle of a road, an industrial-looking electricity post near the Berlin wall, which feel like something in the World War II, still remained. The city, Berlin, is now a multi-cultural and global city. It is becoming more and more diverse by the policy of the government. Even so, I could still feel very much difference comparing to London.
Landscapes, buildings, trains and even metal chains are squared, and this kind of looking delivers the functional and industrial mood of Berlin city in Germany.
Even though, nowadays, this sort of preconception has been disappearing and all the cultures are being mixed up due to the globalisation, the city still keeps its own characteristics.
This political and industrial city has two different faces, the west and the east. It has been more than 20 years since two Berlins unified. However, I could still find distinction between the west part and the east part.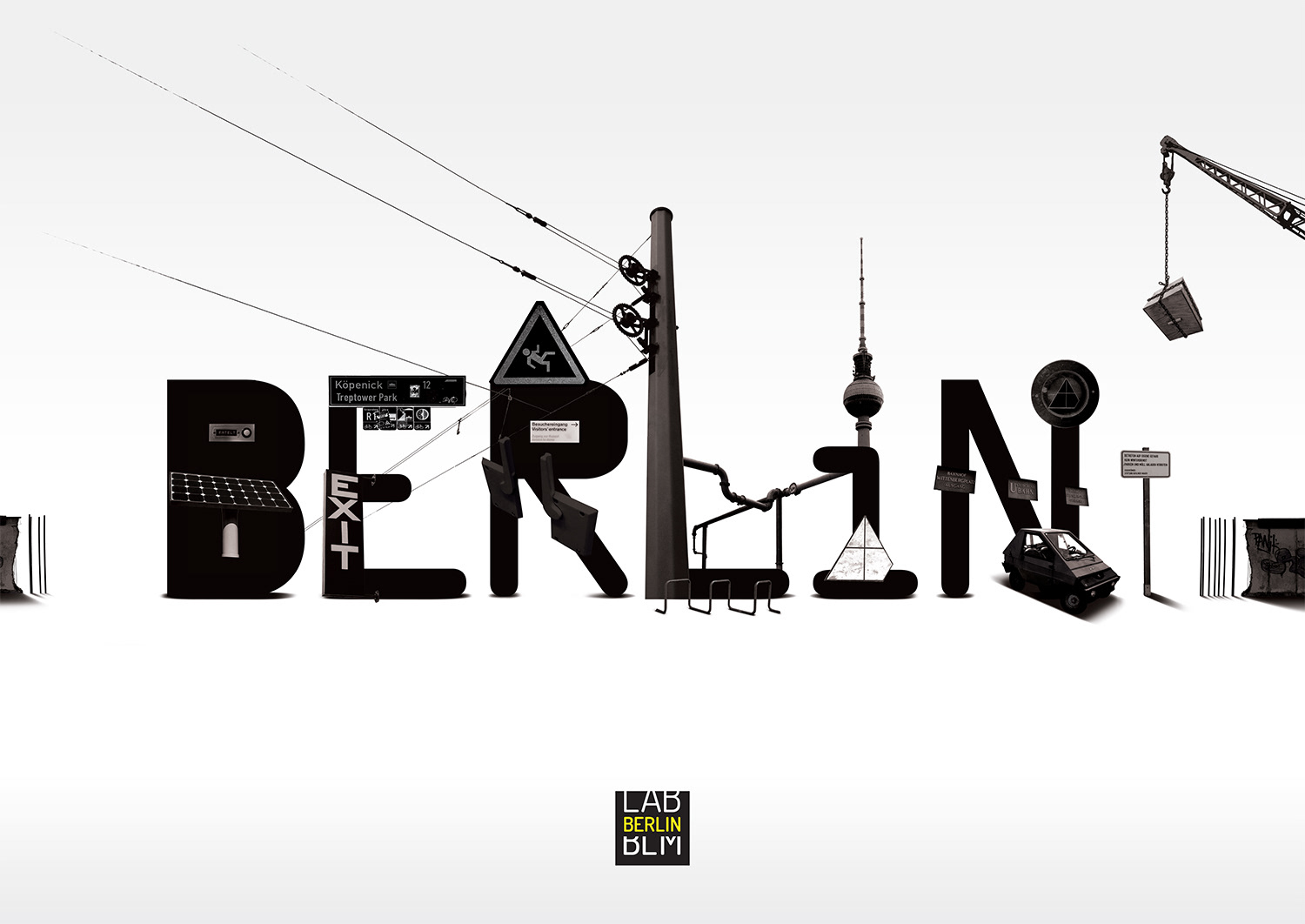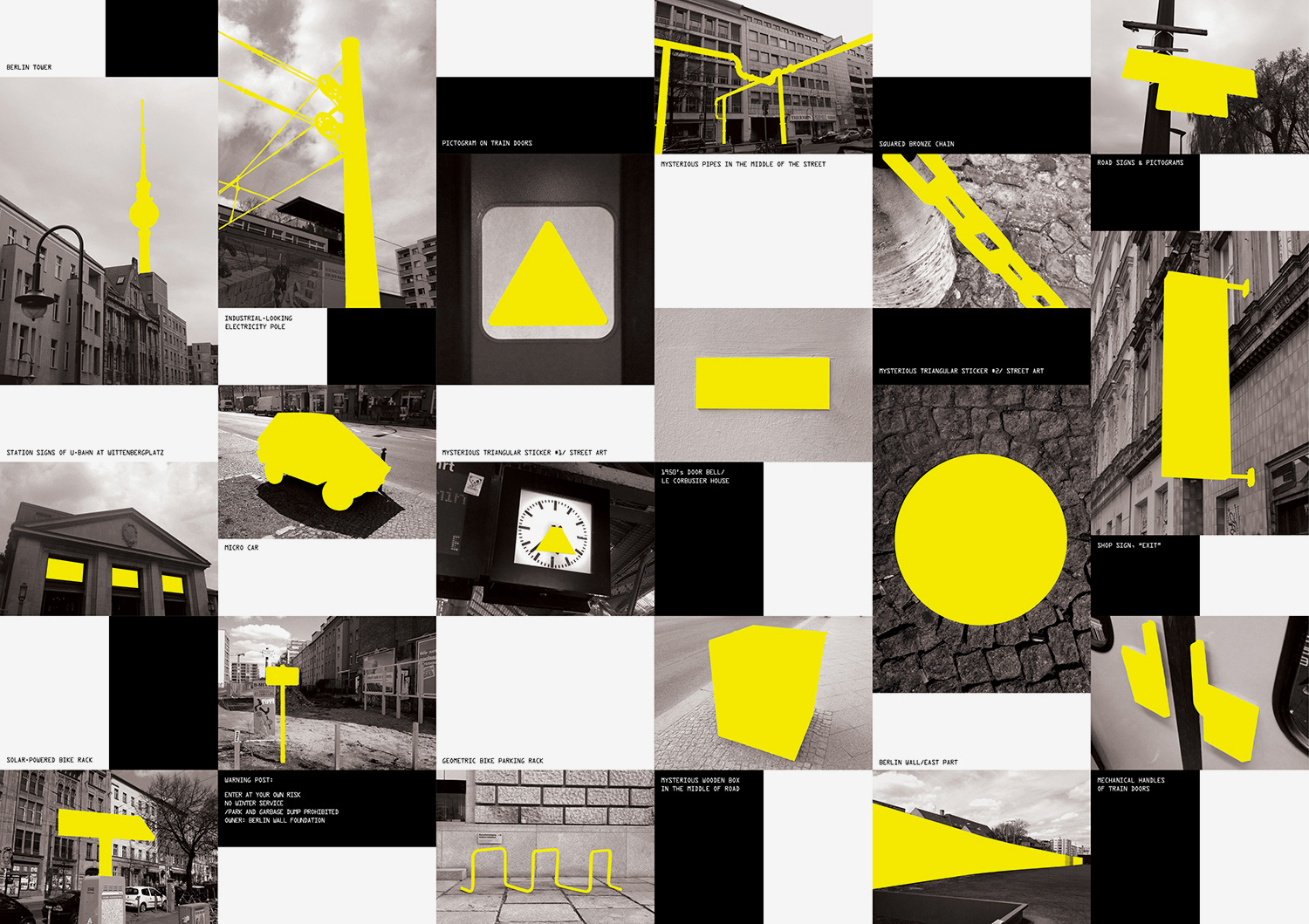 Most of the photos in this project were taken in the east part of Berlin, since there were still a lot more interesting cultural combination than that of the west, such as socialism buildings and squares.
The colour of Berlin was also a key factor. Green, brown and khaki including gray were composing the structures and the concrete buildings in Berlin. Yellow was a symbol of Berlin along with a bear character. This project is quickly glimpsing the shape, colour and the landscape of Berlin in four posters. I expect to produce more variations.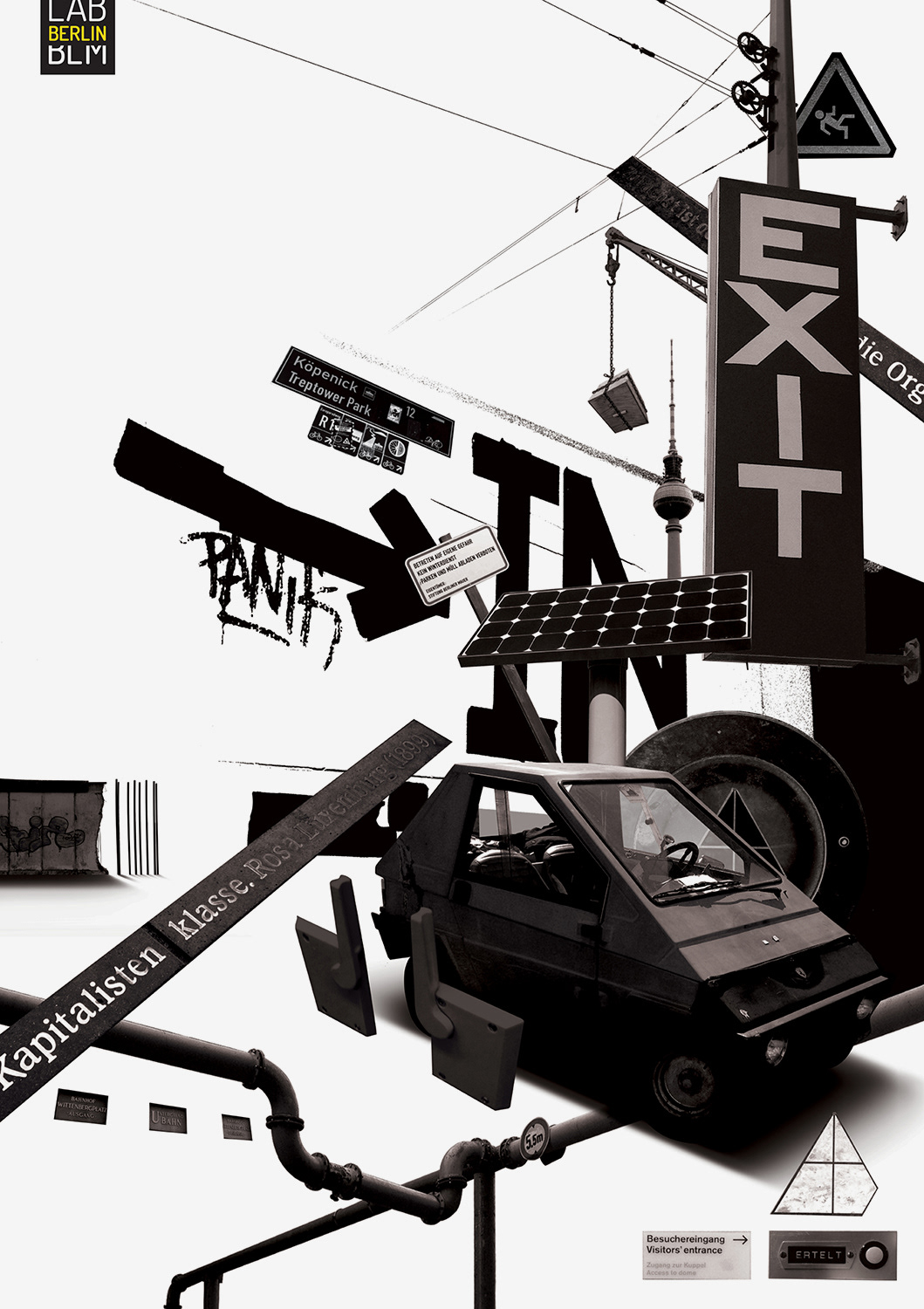 Open Studio Exhibitio

n

– Central Saint Martins College of Art and Design, London
/
30th May 2012